Pilates with Lina
It's August so the sun, sand, beach and drink or two. It's so easy to fall out of our daily schedules and put the mat untouched to one side. So this August I decided that I will dedicate at least 15mins of spine mobility exercises a day to look after my alignment and back pains. & this all it takes to make a difference. This in view I want to share my story of a pilates love affair.
MY PATH:
Yoga has always been the centre of attention for many years but recently the interest and focus has shifted a lot to pilates. The reason being is that it's functional, reasonable and absolutely makes sense and when performed correctly, even the smallest movements leave you feeling taller, stronger and readjusted. It's this pilates high blush feeling at the end of the session that makes you completely addicted. More and more people have problems with posture, alignment and turn to Pilates to remedy their back tightness and other issues. In fact, whether you are pregnant, postpartum, a complete beginner or professional athlete, it works for all. It's not spiritual but focusing on your pelvic floor engagement is Pilates mantra. Deep transverse abdominals, pelvic floor, scooping in, zipping in are the regular pilates class jargon. I admire the countries which are already thinking of bringing mandatory classed to schools as it would make the world a much healthier and happier place.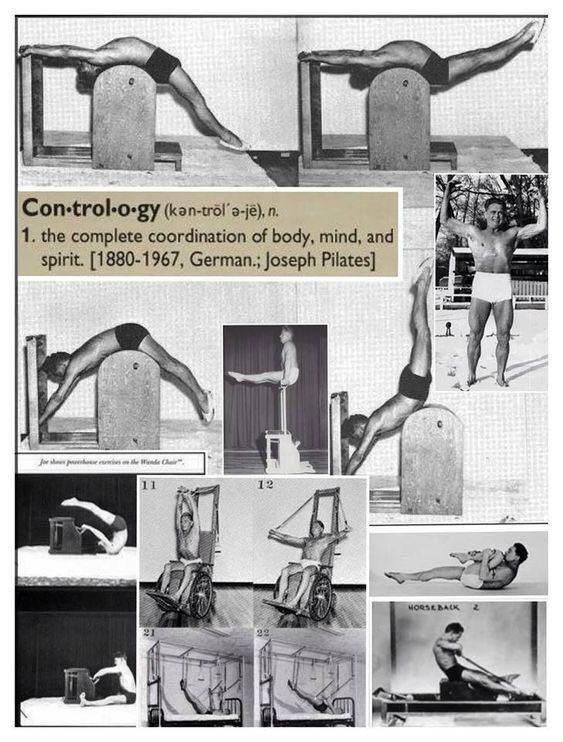 PILATES METHOD:
Joseph Pilates himself liked to push people to extremes and was quite hard core. Maybe partly because he was working a lot with professional dancers or maybe partly because he pushed himself to overcome his physical disabilities and it worked for him. Recently many physiotherapists and osteopath got involved with the Pilates method (originally known as "Contrology", hence a lot of control) and made it more safe and gentle resulting in it being more appealing to people of all abilities and ages. Recent popularity of Pilates amongst celebrities like Gwyneth Paltrow, Jennifer Anniston, Kate Winslet, Adele, David Beckham, Andy Murray and many more arguably bring Pilates back to original Joseph Pilates Broadway popularity only now you don't have to be in New York but thanks to credible Pilates training bodies like Body Control Pilates (my favourite), STOTT Pilates, Pilates Foundation, Basi Pilates Training, Pilates has become available in many locations worldwide. The studios are different some being mega trendy and design-like, others in the simple basements of the houses/flats of some greatest teachers out there. My absolute favourite is Conchita del Campo @conchitadelcampo (for those in London based in Swiss Cottage), she was my Pilates mentor more than ten years ago and completely changed my posture during the years whilst also working her magic with me during my pregnancy. I admire Julie Driver @juliedriver_pilates for aiming for perfection and definitely recommend to follow her. My lovely friend and partner in crime Becky Uden @udenpilates has also always impressed me for managing to teach, practise and be a super mama.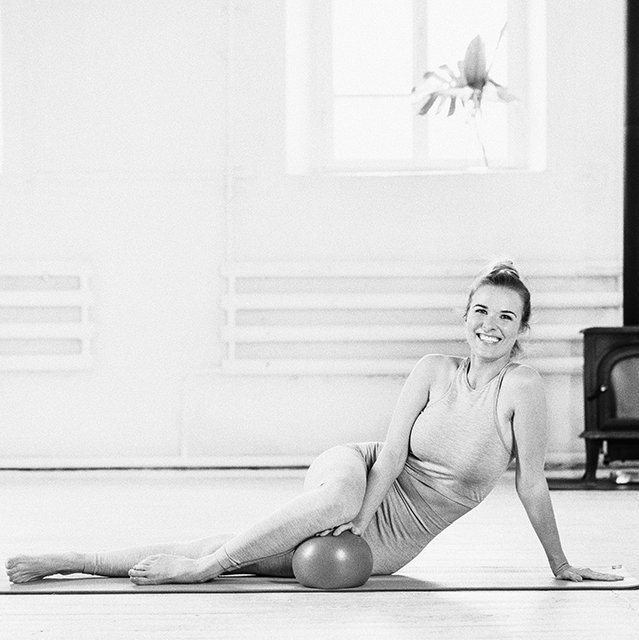 MY FAVOURITE:
Back pain can be extremely debilitating and if you suffer from it daily, any relief is greatly welcomed. This is where pilates comes at hand – simple, low impact yet extremely effective since it targets the muscles that support your back, yet at the same time strengthens the core and fixes your posture. Having been teaching for almost ten years, I can surely tell you that the most asked question I receive by my clients is: "how can I stop that back-pain?". Believe it or not – it seems that pilates is made for it. Since it targets the smaller stabilising muscles in the glutes, abdominals and back. Smaller yet so much more effective when it comes to back pain. Today, I would like to share with you a series of exercises that can be easily practiced at home and change your wellbeing forever – you shall forget You even had any back pain. For more fun, don't stop scrolling. – we are also sharing a beautiful playlist created for the set of exercises.
Link to the video here.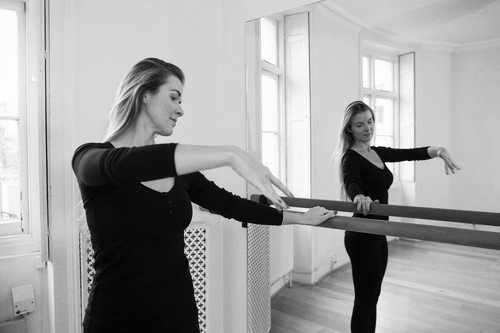 MY JOY:
I would call it fixing my past or rather my back. I was dancing professionally for many years which means being on high heels in now I learnt completely unnatural yet beautiful poses for many hours a day combined with a hard core eastern European teaching mentality leaving both me and my sister with many hips, knees and mostly back problems. Being hyper mobile also doesn't help. Later in life long hours sitting at a desk working in finance looking after red and green market movements rather than my postural alignment. To sum it up I started looking for ways to overcome the chronic pain and Pilates method looked the most logical and efficient route. This in mind I started my training with BCP (Body Control Pilates in London) and never looked back. I also opened Egoist Body Studio there which had many great Pilates teachers coming through the door and in fact some of my clients became great pilates teachers too. I became addicted as it's good to know that you have the tools to release your pains within you. Even a shortest express session makes me feel different and shall I say happier too so it works well for my mental wellbeing too, not just my back and aches. I guess that's it – I am hooked for life. I am glad I have shared this passion with many of you and that I can now reach out everyone via life sessions and videos too. My most favourite way of teaching and learning is always at retreats, because it gives you and me time to really start feeling it. Like Joseph Pilates said "In ten sessions you will feel the difference, in twenty you will see the difference and in thirty you'll have a whole new body." So look out for our new retreat next spring in Puglia. To sum up my flirt with Pilates is going to be a lifelong one and I wish yours too!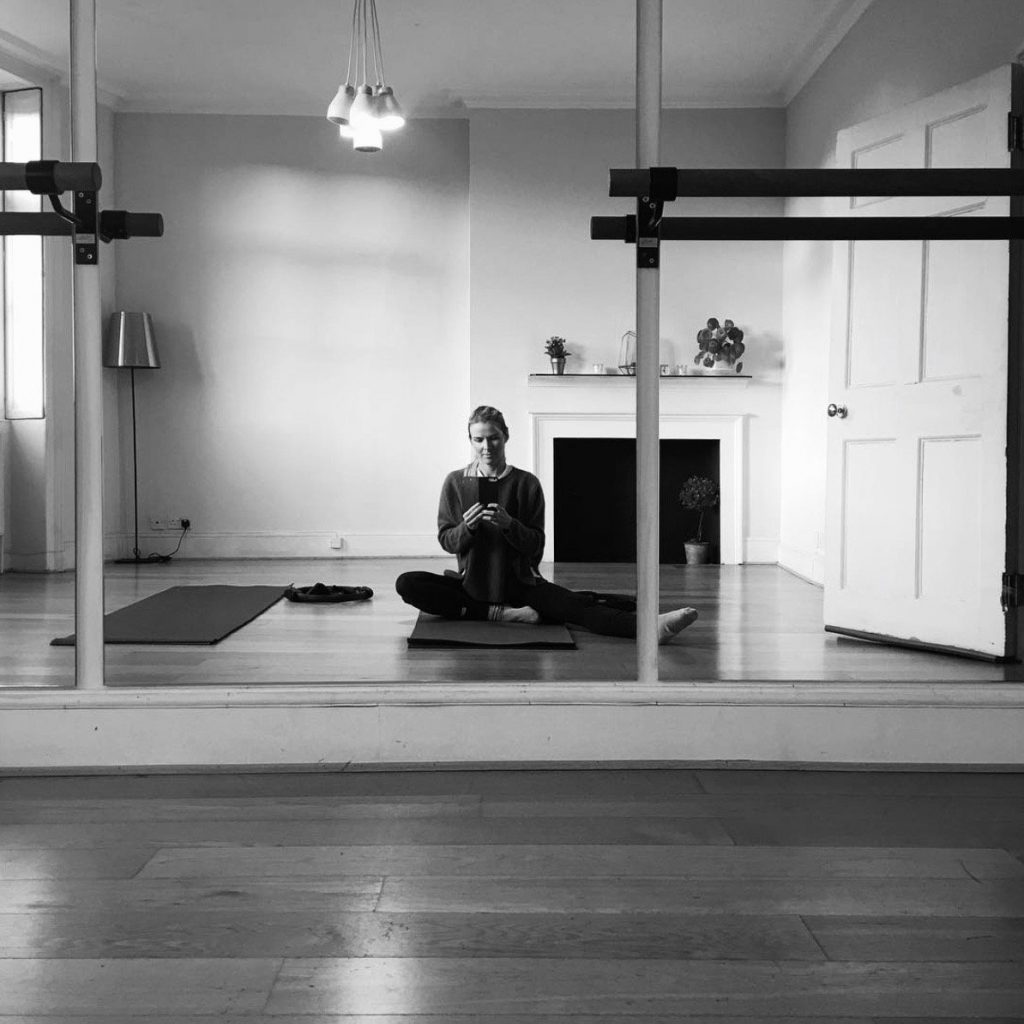 MY STUDIO:
Egoistbody studio was born out of love for small space that feels more like a place to drink tea rather than exercise. I wanted to create a space where one would completely unwind and love to come rather than feeling they need to come. The ambience had to be inviting, smell good, sound relaxing and feel comfortable enough for one to try new things in a gentle correct manner & forget their daily worries at least for an hour. At the time there were only a couple of studios I'm London making it a very inviting & different option to existing busy gyms.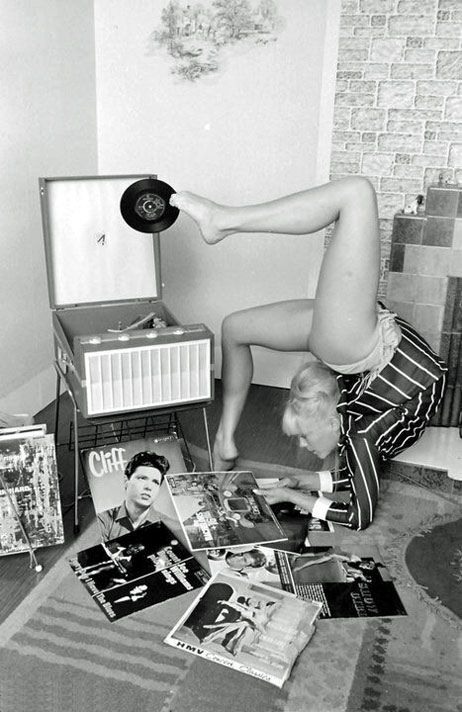 MY PLAYLIST:
In my personal experience music is really helpful when trying to find the inner stillness and flow during pilates practice. Music can support this turning inward. It can help you to get into that physical and mental flow. We are sharing our "Get into the Flow" playlist on Spotify.